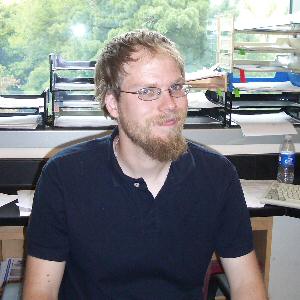 For my thesis work I am utilizing Organismal Performance Assays (OPAs) to screen for health degradations associated with both nutritional and toxicological exposures. OPAs take advantage of the stressful conditions confronting house mice (Mus musculus) living under seminatural conditions, for which competitive success requires high performance from most of their physiological systems. When males and females lose the competition for social dominance their reproduction is dramatically curtailed and we can quantify many of the components of fitness (e.g. survival and social dominance) that control this process. Previous work has shown that OPAs can detect with great sensitivity differential physiological performance caused by inbreeding and other genetic treatments (Meagher et al. 2000, Carroll et al. 2004 and Ilmonen et al. 2008).
Too often, studies evaluating the toxicity of environmental exposures are not conducted at relevant exposure levels, under environmentally relevant conditions, or with genetically diverse populations. By utilizing OPAs I am able to address all of these problems because the sensitivity of this approach is capable of detecting health consequences at relevant exposures precisely because we test within a natural context and utilize outbred animals that fully possess the functional behaviors found in nature. Even if other toxicity assessment systems were able to address the above challenges there is still the problem associated with functionality, or in other words, does the readout provided by the assay actually identify an adverse effect of exposure or just an effect of exposure. To clarify this point, consider a gene expression approach to toxicity assessment. Upon exposure gene expression is impacted across the genome. Is this change bad for the animal? Good? Neutral? In reality it is very difficult to tell, however while using OPAs we get a quantitative organismal readout that clearly indicates if a treatment decreases the ability of an animal to function under natural conditions.
For my first study using OPAs I demonstrated dramatic reductions in fitness due to a diet of 25% calories coming from an equal ratio of fructose and glucose monosaccharides (modeling high fructose corn syrup) – a diet which is similar to one experienced by 20% of Americans and within RDIs approved by the FDA. Animals raised on this diet compared to those raised on either a diet composed of sucrose or a sugar-free diet suffered increased mortality and decreased territorial ability. These data represent the lowest observed adverse effect level (LOAEL) recorded for dietary fructose and are the first experimental indication that diets containing fructose and glucose monosaccharide are more deleterious than those containing the disaccharide sucrose. To further evaluate the efficacy of OPAs my current work involves expanding their utilization into the realm of environmental toxicology.
In addition to my research pursuits I have also focused a considerable amount of my time and energies on teaching. Previously I have been supported through the Water, Environment, Science and Teaching (WEST) fellowship program and the Think Globally Learn Locally (TGLL) fellowship program sponsored by the University of Utah and the NSF respectively. These programs are known as GK-12 programs and pair science based graduate students and public school teachers to enhance scientific curriculum and foster student interest in science, technology, engineering, and mathematic fields. Currently I instruct a summer organic gardening course (BIOL 1340) within the biology department. Within this course I seek to cover a broad range of biological and ecological topics within a context (the garden) that both majors and non-majors can readily appreciate and identify with.